Ocean Action Learning Method
Ocean Action Learning in 3 Dimensions.
Personal development, teams of 5-50 participants or large groups of 50 and over
Off Shore Individual Coaching
An individual off-shore coaching on board a sailing ship releases potentials:
Based on an ILC potential analysis or a Lumina personality profile, goals are set and then a setting is developed in which personal challenges are mastered and one's own leadership qualities are reflected upon under the guidance of a coach.
At anchor, the time is used to process personal experiences with the OAL coach. The observations and insights gained on board promote the sustainable transfer into everyday life.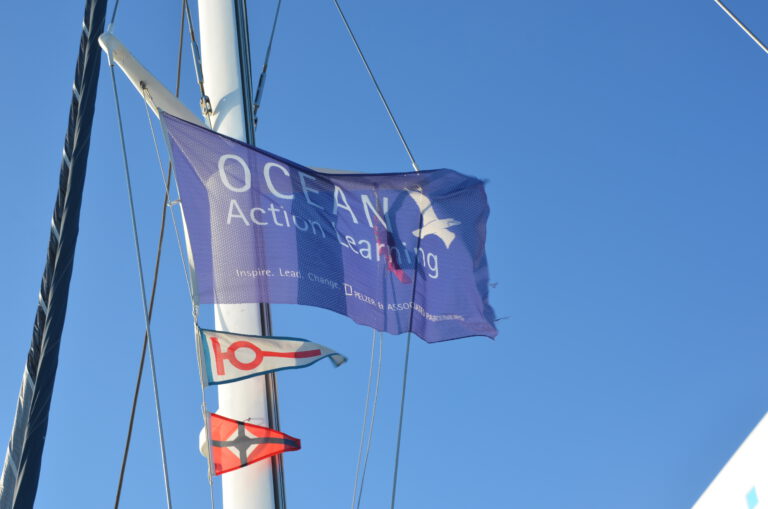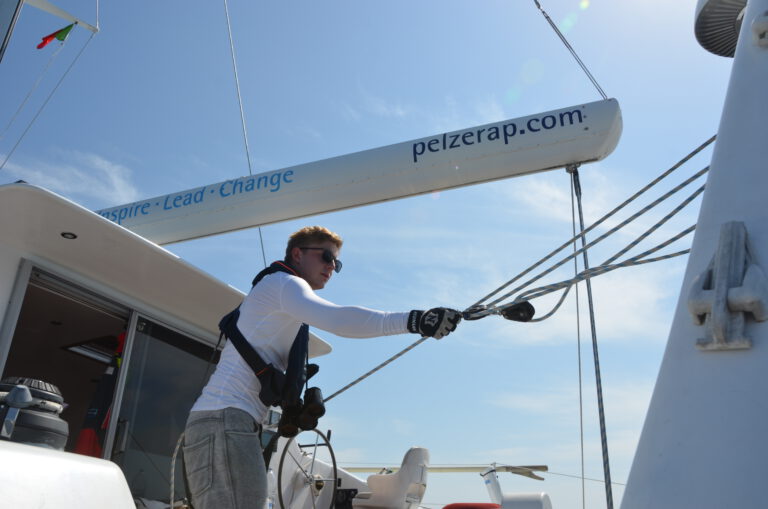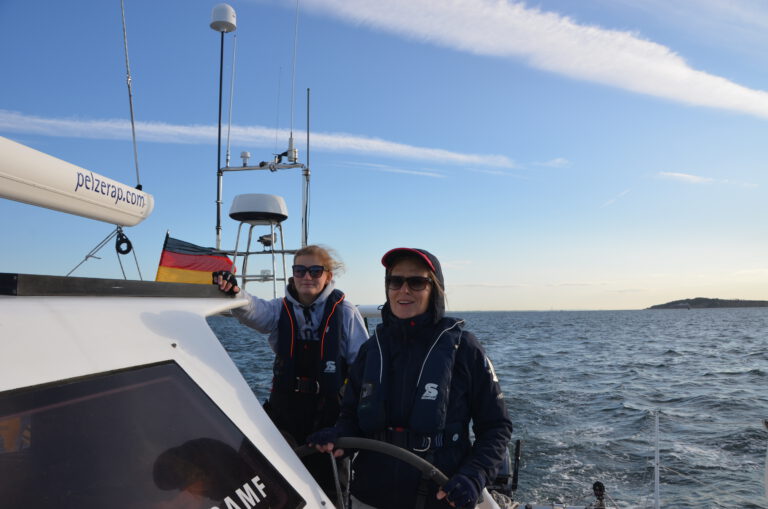 Team development (5-50 participants)
Team development compact on the Wind of Change up to 120 participants or up to 50 participants on traditional tall ships:
Change and learning are always dependent on system-relevant challenges being present and having to be dealt with at the moment.
A sailing ship at sea offers a wide range of opportunities at every level of qualification and challenge: From peeling potatoes to staying in the top of the mast, from toilet duty to complex decision-making.
The challenges on board are reflected with the OAL trainers and can be transferred surprisingly easily to everyday business life.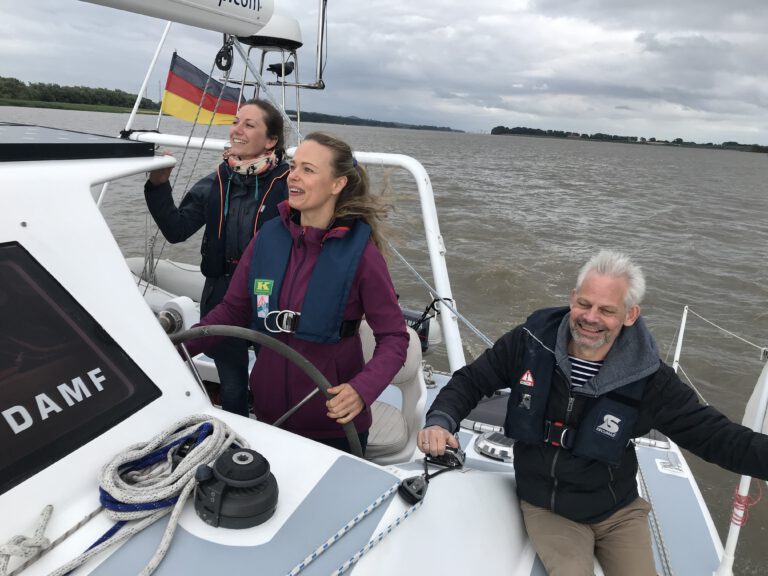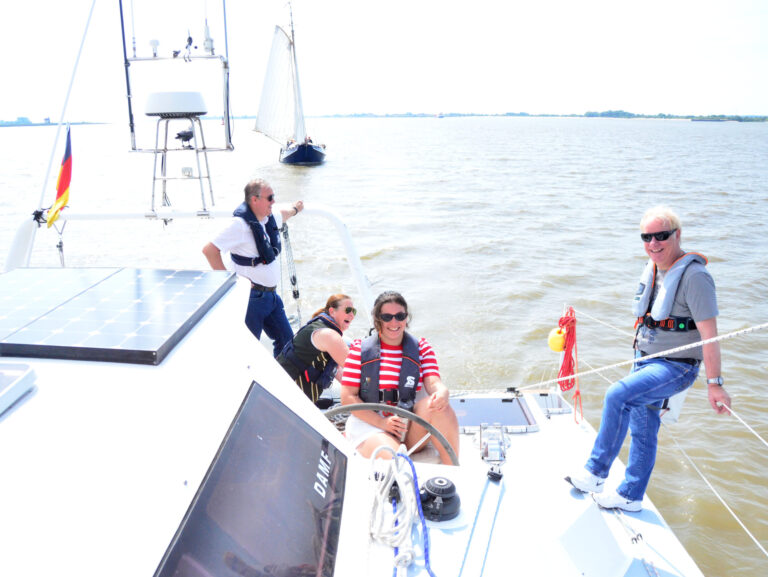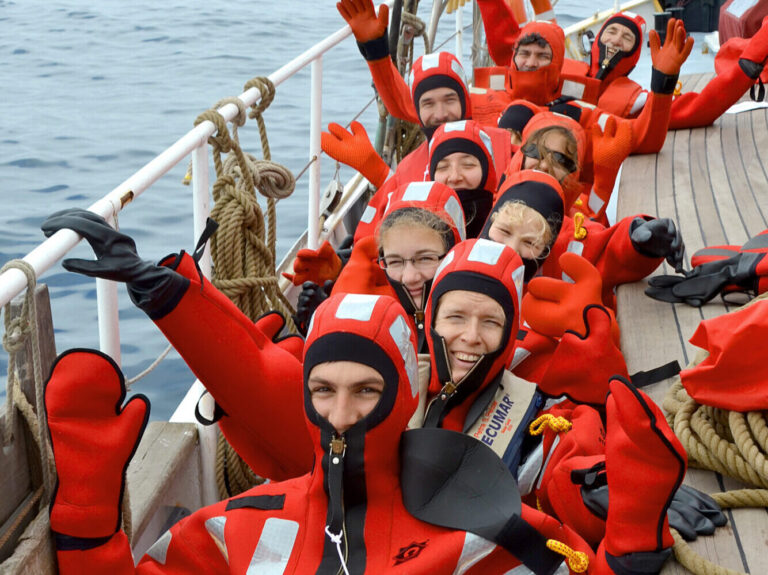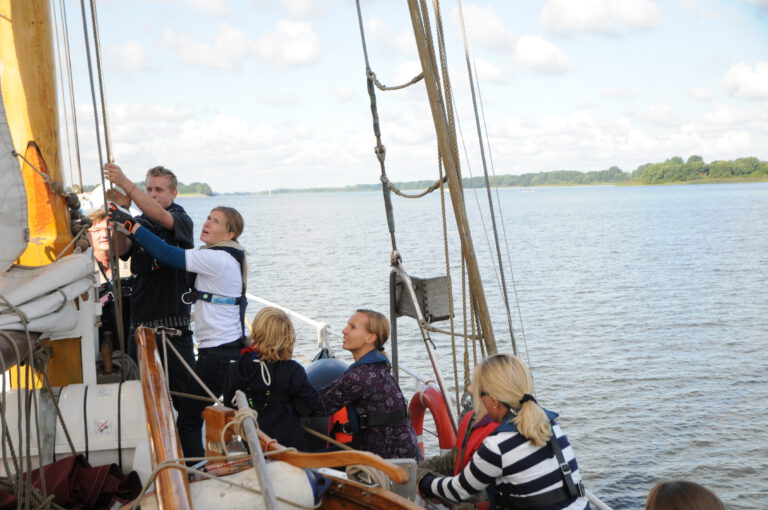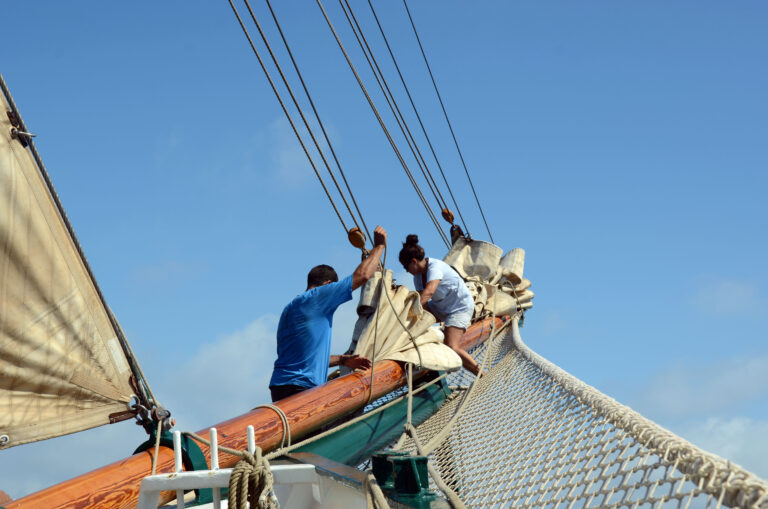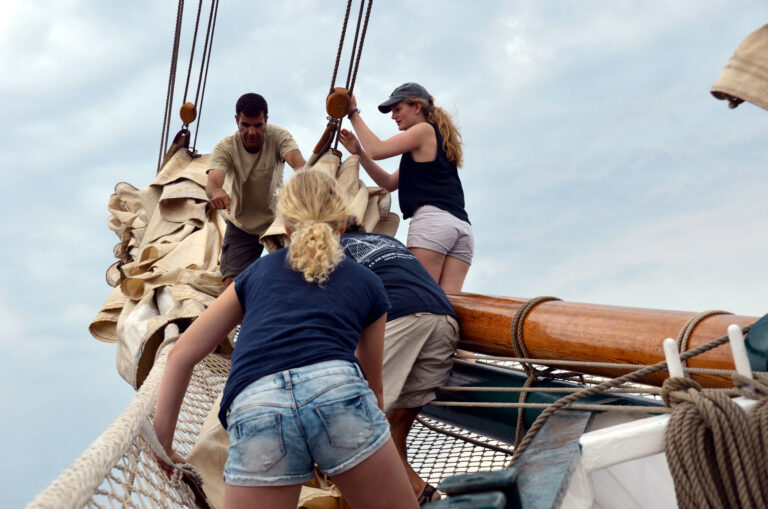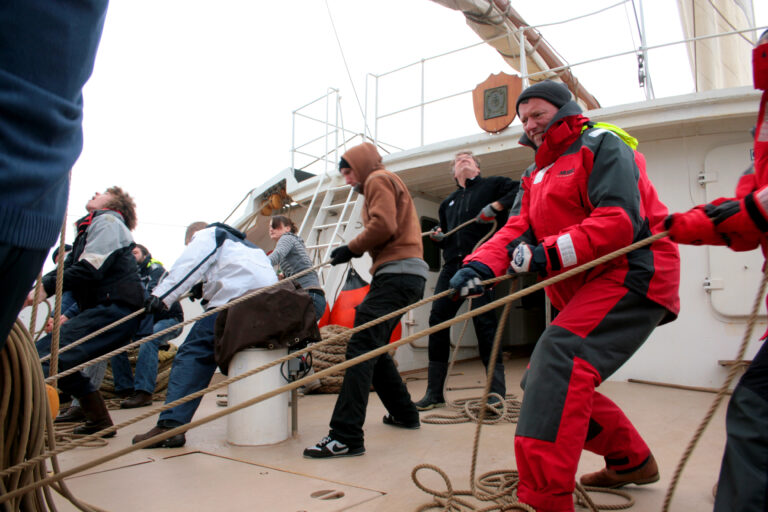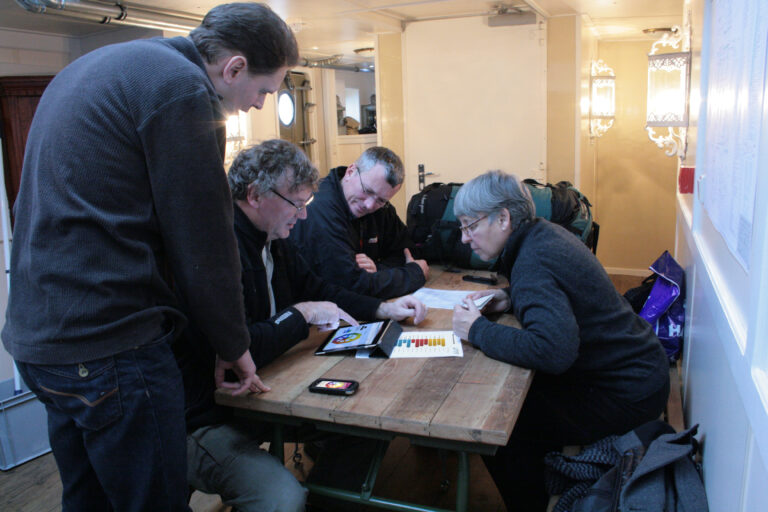 Multi-Team-Challenge for large groups of 50 or more participants
Highly efficient organisational development in several teams during flotilla sailing.

To develop teams into independent units within an organisation, they need to master cooperation in competition.

During regatta sailing in fleets, our clients learn to achieve higher-level goals in competition with each other as a community. There is constant reflection in the small group; in the large group in the evening.

Management teams of up to 50 participants are thus developed to the performance level of power teams, which fits well with corporations that want to develop from tankers to speedboat fleets.